Hacienda Santa Teresa is the first community of its kind
to blend all the conveniences of the city with the best aspects
of country living in the heart of Chile's central valley.
-
Strategically located just off the new Paso Pehuenche International Highway
andBi-Oceanic Corridor, Hacienda Santa Teresa is squarely in the path of progress
with great access, fertile soil, and multiple water sources.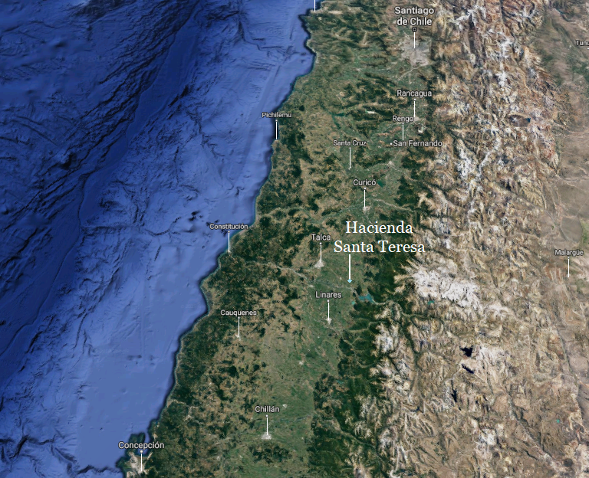 Access to Services
Heading west from Hacienda Santa Teresa,
the town of
San Clemente
(population 40,000)
is less than 5 miles away and
offers all the basic
amenities such restaurants, pharmacies,
hardware stores, and supermarkets.
-
15 miles west of the Hacienda
you'll find the regional capital city of Talca
(population 220,000) with theaters, health clubs,
shopping malls, hospitals,
and

the Ruta 5, Chile's main north-south highway.



Access to the
Maule Region's Natural Wonders
Heading east from the Hacienda you'll find the turn off
to the Altos del Lircay National Reserve less 10 miles away,
Colbun Lake 15 miles away, the Valley of the Condors 60 miles away,
and the border of Argentina 80 miles away.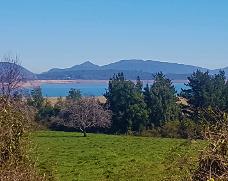 Lago Colbun
Distance: 15 minutes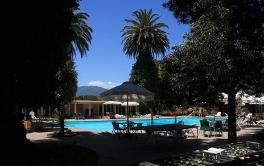 Panimavida Resort
Distance: 20 minutes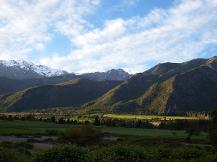 Invernada Valley
Distance: 50 minutes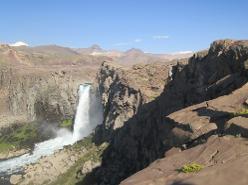 Valley of the Condors
Distance: 1 Hour 15 Minutes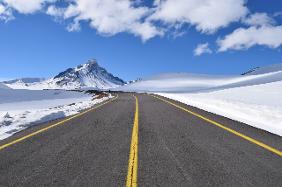 Pehuenche Pass
Distance: 1 Hour 45 Minutes
A Few Words About The Community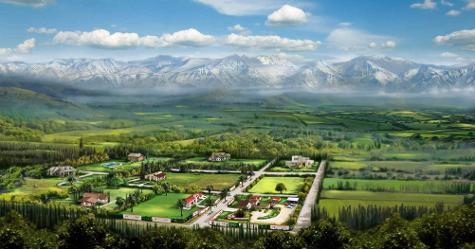 The Hacienda Santa Teresa community is currently
made up

of

families

and

individuals

from the

US,

Chile,
and
both eastern
and western Europe and includes
entrepreneurs, doctors, educators, pilots, traders,
and even an ex-actress.
Some of us already live at the Hacienda full time, others spend about 6 months
a year here and others come down for just a couple weeks each summer. We come from a wide variety
of backgrounds but share a common belief in independence, freedom, and internationalization.
Apart from wine grapes, agricultural production at
Hacienda Santa Teresa has included berries, broccoli, corn, garlic,
peppers, tomatoes, wheat and watermelon in recent years.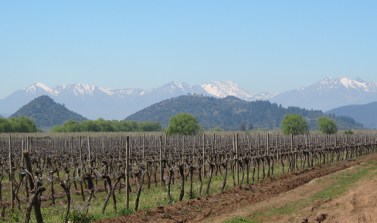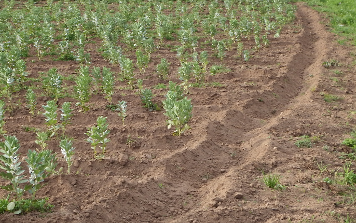 In coming seasons as we expand our production
we hope to install more of our own wine making equipment as well as a
number of greenhouses and areas with raised beds.
The most common style of construction at Hacienda Santa Teresa is confined masonry
with tile roofingthanks to its structural and thermal advantages.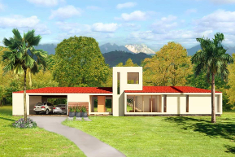 Casa Perquin
3BD/3BA - 1,600 ft2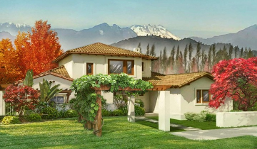 Casa Teresa
3BD/2BA - 2,100 ft2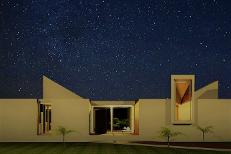 Casa Maiten
3BD/2BA - 1,900 ft2
With long dry summers and short wet winters, the mediterranean climate
at Hacienda Santa Teresa is not far from ideal. You can completely forget about shoveling snow
because termperatures rarely fall below freezing and the environment stays green throughout
the year thanks the many streams and rivers that flow out of the Andes.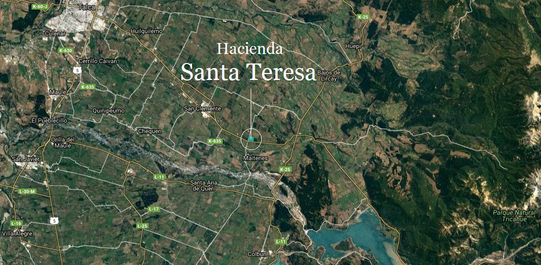 One of the best things of all about being located at the base of the Andes is the reliable access
to quality water sources. Irrigation water at Hacienda Santa Teresa comes from the mountain lakes and
reservoirs that supply the area's extensive canal system with freshwater during the growing season.
Drinking water at Hacienda Santa Teresa comes from the Maule Norte's second aquifer
which lies beneath thecentral valley in the country's 7th Region.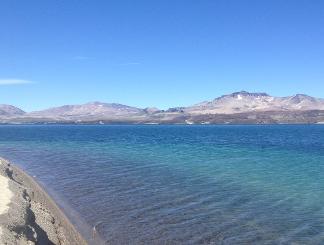 The Primary Source of the Maule Valley's
Water Located at 7,000 Feet Above Sea Level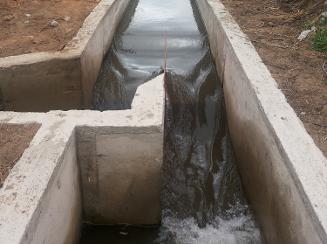 Irrigation Water Flowing from the
Alto Maule Down to the Central Valley
What the Future Looks Like for Hacienda Santa Teresa,
San Clemente County and Maule's Regional Capital
The infrastruture improvements that have been taking place along the
Pehuenche Pass International Corridor recently are already having an effect
on San Clemente County and the area around Hacienda Santa Teresa
but even bigger changes most likely lie in the near future.
-
In just a few years' time a 300 megawatt hydropower station (known as Los Condores) will be coming
online in the region and work is set to resume on the Alto Maule Winter Center project.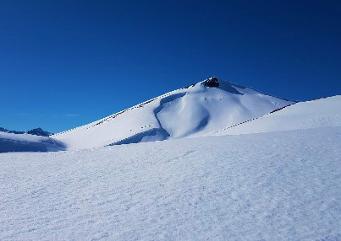 The Alto Maule Plateau
in August of 2018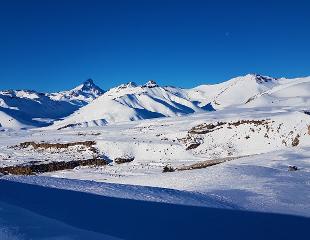 Location of the Proposed Future
Alto Maule Ski Area
Earlier this year, the CChC announced that it would be working with a budget of
$660 million USD for the next round of infrastructure projects in the Maule Region and mentioned an
above ground commuter train system connecting Talca and San Clemente and the construction of a
new main square where the Pehuenche International Highway crosses the Ruta 5.
While start and finish dates still haven't been confirmed for these projects, it's clear that it won't be long
until this part of central Chile ends up looking quite different than it does today.
For more information on how to join the community
at Hacienda Santa Teresa, send us an email at info@propertychile.com
or sign up for updates on our project here.
Contact Information
Email: info@propertychile.com
Telephone: +569-6120-0288
© Copyright Hacienda Santa Teresa